Back towards the end of 2017, I had the distinct privilege of being invited to contribute to the design of a new course offering on agile + its value for design thinking. The inviter was my friend, Adam Kallish, a distinguished design thinker, agile practitioner, UX architect, lecturer + all around force of nature from IBM, Tanagram Partners, School of the Art Institute of Chicago + Trope Collaborative fame who now leads agile teams on behalf of InfoSys when he's not recruiting people like me to build cool, new course offerings for IIT + beyond.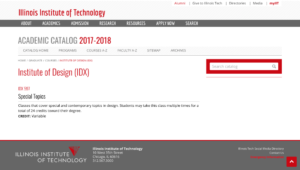 Our course is offered by the Illinois Institute of Technology's (IIT) Institute of Design (IDX) 597, a "Special Topics" offering at the graduate-level, which is a unique category that covers contemporary + emerging topics in design. Students may take this class multiple times for a total of 24 credits toward their degree.
The premise of this pioneering course was to demonstrate to design students that agile compliments design thinking by taking the right work + then doing it right in terms of implementation.
To this end, there were three teams of students. Each team had a product manager who chose an actual project they created to use as an example project to break down into units of work.
Imagine my level of enthusiasm to learn the students were truly a global community of gifted learners from countries around the world.
To be clear, there were no traditional sprints but each team did the work to decompose their project into epics, stories + tasks in order to create a prioritized backlog of work, just as they would in the real world on an agile design team.
The Goals
Design Thinking is about defining the right work + agile is about doing the work right. Agile culture is about clarity of purpose + that all work directly supports the overall value delivered to markets + customers.
This course is a balance of understanding key principles, values, culture/behaviors + practices of agile + applying them through learning by doing with peers on an actual problem to create a prioritized backlog of work.
As the course concluded this week, I attended a special event at the Institute as one of the guest panelists invited to take in our students' final projects. The event concluded our inaugural effort. The students were overwhelmingly insightful about + grateful for being introduced to this way of working. Listening to their stories, I was moved by imagining the future of a truly global culture of fresh, young thinkers with great ideas putting a framework like this to work. It was so satisfying to listen to them share their experiences + takeaways from it all. I didn't want the evening to end.
Next Steps
The course was so successful, the Institute's leadership, who were also in attendance, asked us if we'd be into designing something as a larger offering to more students + also faculty. That's a good sign, indeed!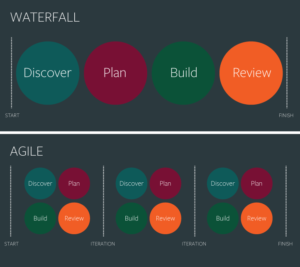 In a nutshell, our goal is ambitious: to turn the next generation onto what agile is all about + how it can help them achieve their goals using a more effective collaborative process than traditional waterfall approaches. There are countless versions of these tenets published on the Interwebs but I like the way Adam expresses them:
direct collaboration with key roles/skills to bring their unique perspectives and experiences that will deliver a solution.
team is aligned through a social contract that guides all behaviors to increase communication, cadence and velocity of the team
open communication and visible work through shared tools and platforms. Daily stand-ups and end of week showcases to show evolution and cadence.

that there is a clear backlog of work to be done and individual team members freely take or are assigned items through a kanban.

every team member understands how their work item maps back to the overall goal. If it does not map back, the work item is questioned and may be terminated.

fail early and fast. "fail" means not meeting a goal or objective and understanding why for continuous learning and course correction.

real-time transparency and accountability through consistent feedback loops to adapt & continuous improvement through market changes, feedback and delivery.

time boxing and maintaining a constant pace indefinitely to only do enough that is responsible to avoid over-delivery and bloat.

after every major delivery the team reflects on what went right, wrong and what three things to become more effective by fine tuning and adjusting behavior accordingly.
Agile is only a framework that guides us. It is still up to each of us to bring our ideas to the table, powered by an earnest commitment to the work of understanding our audience so that we may deliver solutions that protect, inform + delight them.
Much gratitude to Adam + everyone involved who helped make this so worthwhile + such a success! Good things ahead.