Very grateful to be a part of the F A N T A S T I C community volunteering, attending + presenting at BSidesChicago this weekend at the downtown Hilton.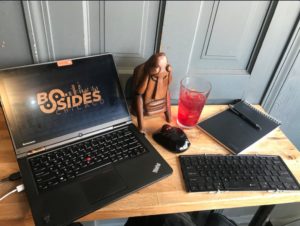 Highlight: Jack Daniel, the man himself, one of the luminous founders of this movement that is still growing + gaining momentum around the world, is delivering the keynote. Pretty amazing story how a group of smart, kind + eccentric technologists started a culture shift to bring more knowledge to more people in more accessible ways, which is why it's so momentous that he presides over the conference this Saturday, with @SufferinBa5terd in tow. It will be an honor to be among those in attendance.
Thanks for making it, Jack, + for reinforcing the notion that compassion, intelligence + eccentricity make pretty good combinations in human beings. Word on the street is you picked up a couple rad new pairs of boots, too. Score.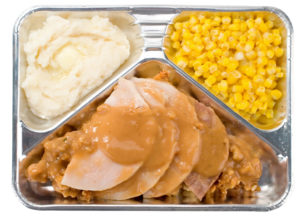 As for me, I'm presenting "InfoSec Needs Better UX. Blame TV Dinners" –> which is a whimsical tour of the history of "privacy" + "security" as they have been defined by the messages we have received from 1890 to present that have shaped our collective definitions, expectations + our behavior, for better or worse.
Into people, ideas + technology? There are only a few tickets left + they are affordable, especially for students: https://bsideschicago.org/registration/