One of the many things I'm grateful for is the way my young son unknowingly shows me the value of iterating using a limited set of materials and parameters. He had a simple but challenging idea: to draw a unique napkin for his lunch each day. His ideas, my drawings, using a few colored markers, our imaginations, and napkins.
At first, when he kept coming up with more and more ideas, I thought eventually he'd get bored of the exercise pretty quickly.
Now, more than 4 years later, he's still coming up with dope ideas almost every single day, and our idea machine (only I call it that) has become a prolific joy generator. I don't always remember to take pictures of them but here are some favorites (out of literally hundreds):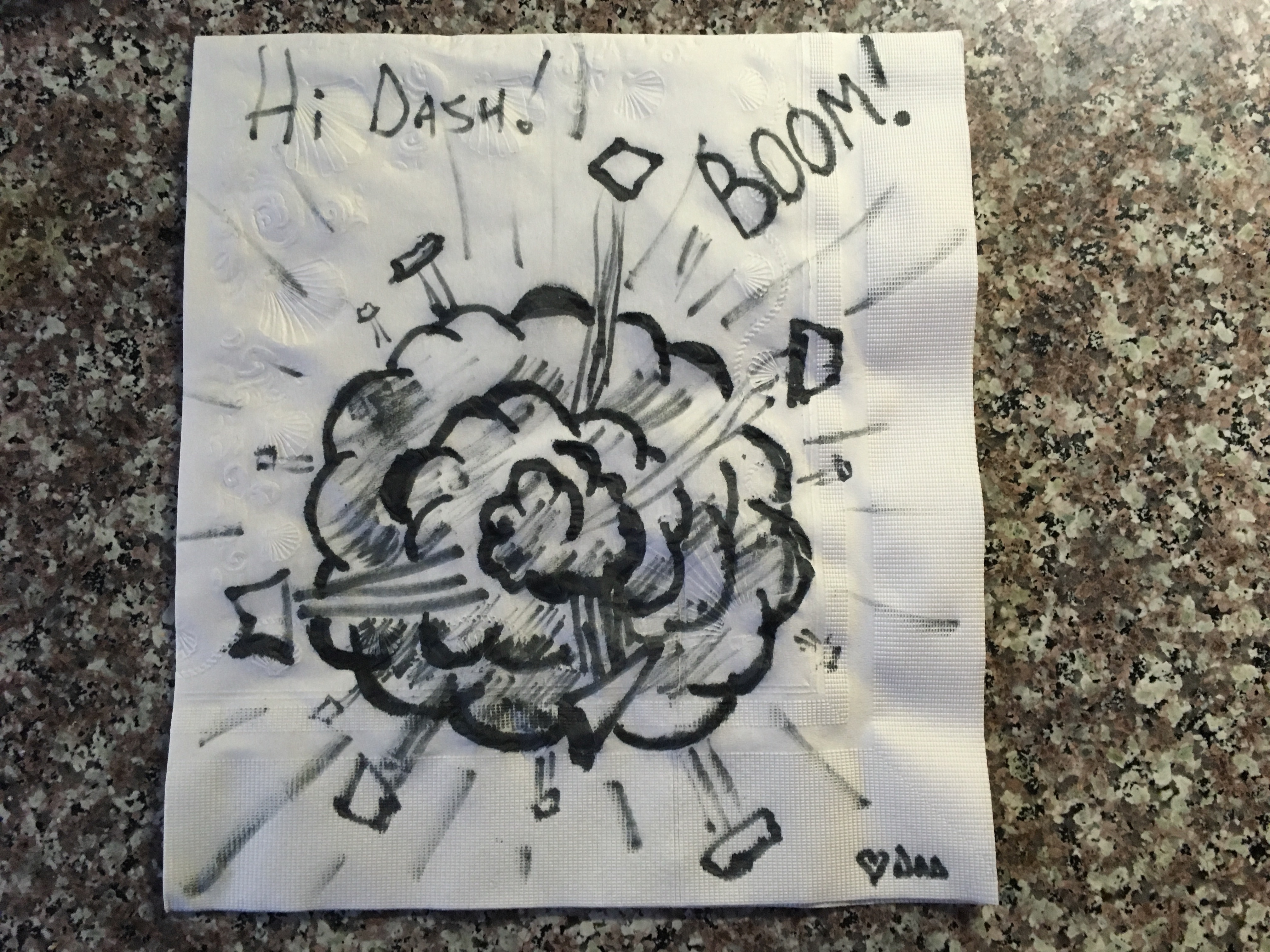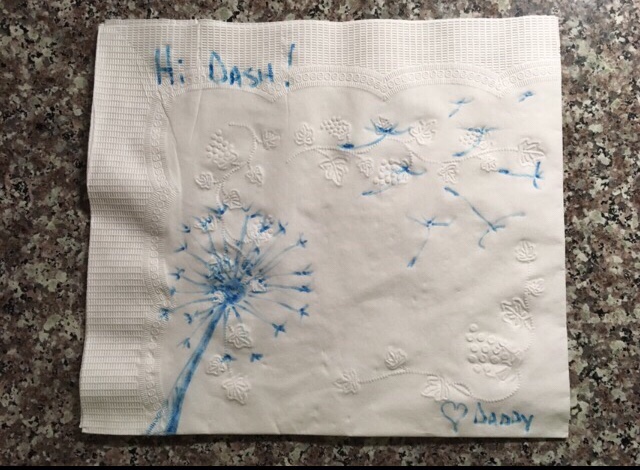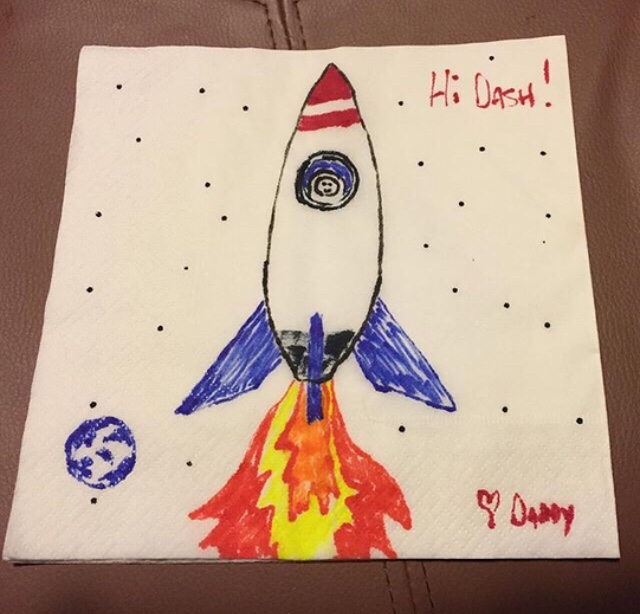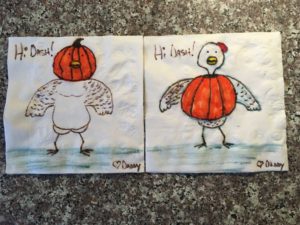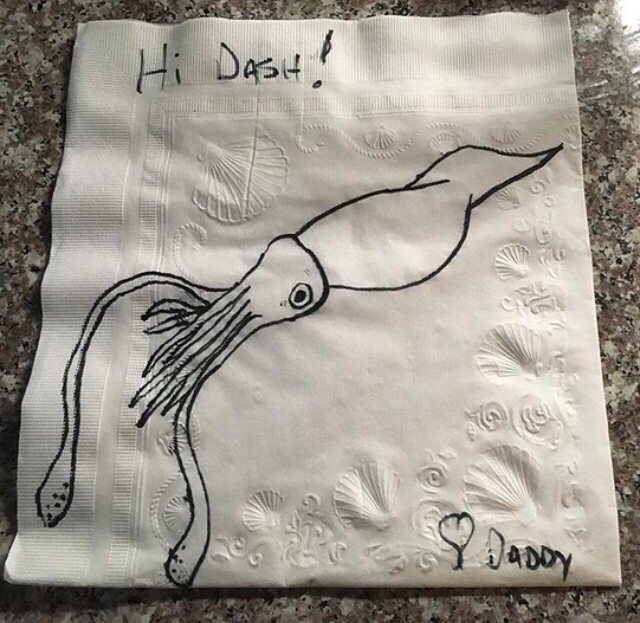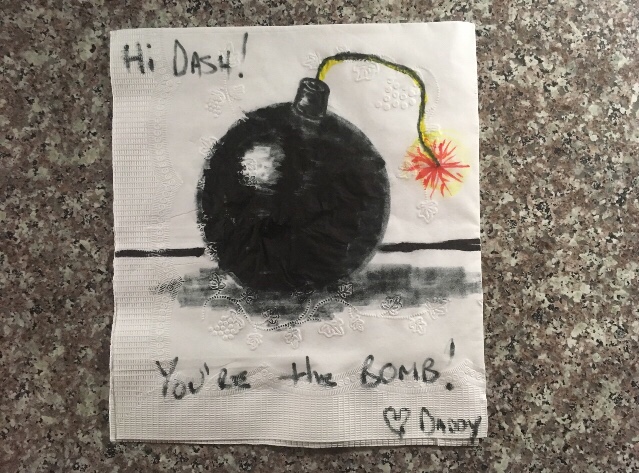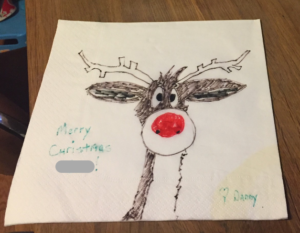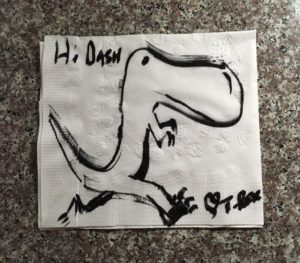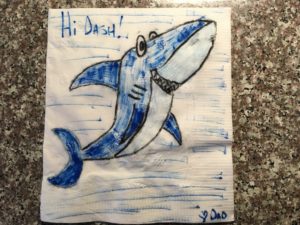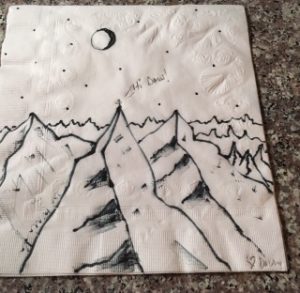 And, I'm especially in love with the moments when he challenges me to draw things that are way outside my comfort zone with ideas from the imaginations of great artists who've inspired us all: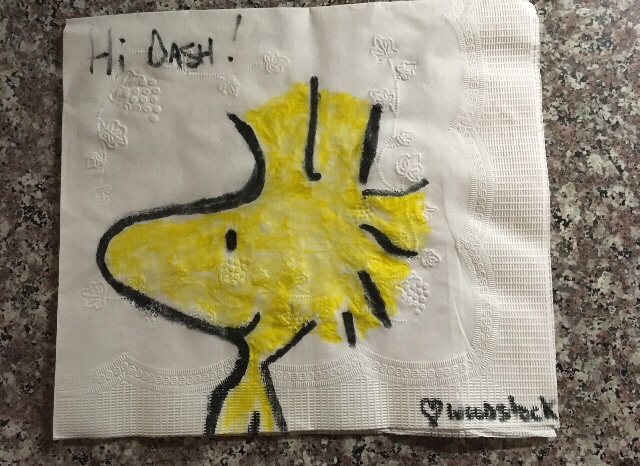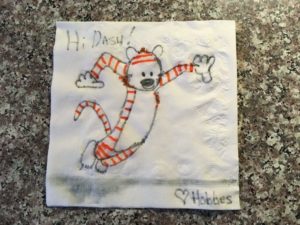 "Daddy, how about you draw Hobbes?"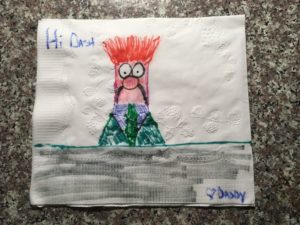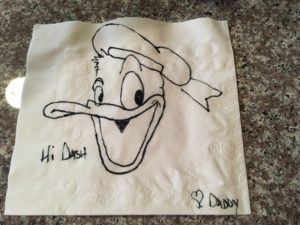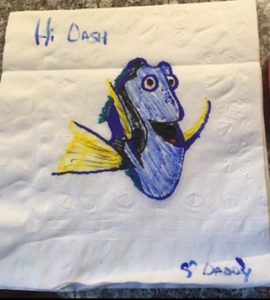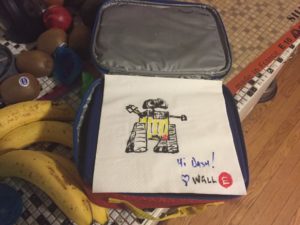 This is a long-winded way to reiterate it's unexpected things (and my son, of course) that inspire me the most. Does it always lead to something innovative? Not always but it often enough does and the best part? He's drawing along now (heart melts).