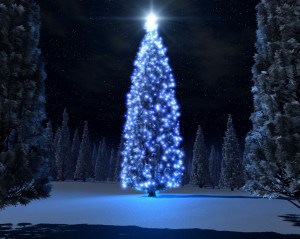 I love this time of year. Not just because of winter and snow and all the festive spirits floating around, though. I love it for how people collectively look back at the year that has passed and reflect. For me, this past year was spectacularly huge in contrast to others.
The biggest thing is that you are really talking now and not just talking but communicating.
There are some emotions only parents have access to. For example, having our first full-on conversations, listening to you begin to discover your own identity, makes me feel like I have won the lottery. This feeling of success, there are no words to describe it. Listening to you expressing yourself as you begin to discover your own thoughts and ideas, how you feel about things, trying things on for the first time – there is just nothing else like it. Surely has more than a little to do with you starting school! You have regular pals and people in your life each and every weekday now (and alternating Fridays! Lucky!). This is my greatest wish come true. Consistency has made a gigantic impact in your life and everyone agrees. You have adapted so very well and are growing each day. I am so grateful for the gifted people who watch over you and foster such growth in you day-by-day. So much to look forward to. Gratitude is an understatement. Thank you.
For example, I have watched and listened to you talk face-to-face with another former little boy, who I mentored years ago, who is now 19. Out of the blue, he contacted me from his dorm at Washington University in St. Louis and asked if he could visit for Thanksgiving. Of course I said yes, dumbfounded, mind-blown that this young man remembers me, let alone wants to use up his own time and resources to spend same with me, now an old man. The mere sight of him moved me to tears of joy. I am a fortunate fellow to have seen him grow from a small, quiet, unassertive child into a tall, confident, though gentle, intellectual giant (and an amazing soccer player), who asks smart questions about the world around him, forms his own opinions and makes genuine contributions that are good and in earnest. Listening to him talk to you, now 3, makes me feel like I now know a definition of success that suits me. What an amazing gift – time delayed by many years. He shares many of your qualities and seeing the two of you mix it up was no small gift. Music to my ears. Thanks to him for coming and continuing to be a part of our lives. We are so proud of him. I am so proud of you.
On another front, Mom (your Grandma) has been gone more than a year now. Our family is still recovering from the loss of her. It takes time and attention to grieve a loss like that. Before she passed away, though, Mom saw to it to leave us a box full of each and every letter I ever wrote to her over years and years. Amazing. We are slowly reading our way through them, one per week or month or so because I do not want to get to the last one too quickly. You listen so patiently as I read them. Sometimes there are even pictures (drawings, really) which you prefer. The reading lends a theme to the times and is no doubt a part of the serendipity in our days. A private woman, she spared all faith and hope not put into her god for her family. She had so much love for all of us, she even made preparations far ahead of time to make grieving her as easy as she could. I am grateful for her influence, past and present, in our lives. You would have loved her to know her. She loved you very much.
My work continues to evolve, too. I am grateful for my gifts, the least of which is certainly not adaptability. I can already see it in you, which makes me glow from the inside out. That I am able to find other smart and talented people who value my contributions is a blessing, too. You have this gift, little boy. You are as engaging as can be. I watch you make friends wherever you go. I have no doubt you will find purpose and meaning in your life's work and a team who appreciates and nurtures you. Being able to bring value to something larger than ourselves may be the most important subtext in our definitions of success because it feels great to be given respect and latitude in equal and direct proportions as we help move the collective forward.
All this to say that my heart is full this year. We have overcome many challenges by focusing on what is most important. So, a quiet and humble thank you, little boy, for so many things. For embodying the spirit I hoped you would have. For being an inspiration during good and not-so-good times. I am grateful for you, Dash, each and every moment of each and every day. I carry you like a ghost through my time away from you, letting you ride high on my shoulders, showing you the world, sending messages, choosing only the very best ones to share with you, as if you are my heart walking around somewhere on the outside of my body. Thank you for giving me the vision, the life and such tremendous feelings of success. The best is yet to come.
Merry Christmas, my sweet little hero,
Love,
Daddy