I just wrapped up a few weeks of improv classes at Chicago's inimitable iO Theater down on Kingsbury. It was a gift from my love, Marielle, who insisted I just do it after taking too long, repeatedly expressing how badly I wanted to, while simultaneously making excuses about not having enough time, etc. That's why she's my Queen. She's behind-the-scenes of our family's small but mighty kingdom in such intentional + emotionally intelligent ways. I could go on.
Thanks to her, I now know what a temple of mojo iO Theater is. The spirit + energy of the others who were in my class only amplified it. There actually aren't any words to transmit here what an astoundingly challenging + satisfying experience it is to be a part of the scene over there.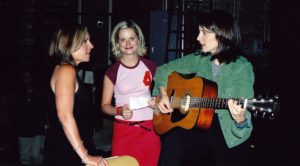 The mojo hit me right off the bat, with Charna Halpern welcoming us all during orientation one evening + sharing stories of the people, ideas + methods she + Del Close have touched + nurtured through the years. The NYT appropriately calls her "the hidden architect of modern comedy." World class tales of tragedy + triumph. I couldn't believe my ears or my good fortune as I sat among the others. I didn't want it to end.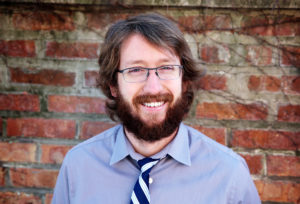 Heaps of gratitude to our obscenely talented instructor, James Dugan, who moved from Northern California to Chicago to study improv + comedy in 2010. He has been on several Harold Teams including Interrobang, Big Dumb Sleepy Bears + Winter Formal. He was a cast member in the TJ and Dave directed Mission Theater sketch revues + has performed in other shows such as Tone, Chapter Select, People You May Know + Set To Scene. He can currently be seen performing with Li'l Tooties + in the Armando.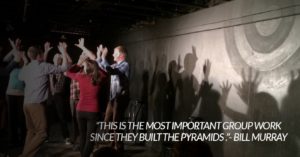 He's true to the cause is what he is. The lessons he shared, the exercises he led still resonate + will live in my heart + mind forever. Thank you, James. No small thing.
Thinking of taking a class @ iO? Do it! They have many kinds to choose from with just as big a variety of days, times + instructors. Highly recommended. https://www.ioimprov.com/classes