This time last week I was wrapping up MacTech Conference in Los Angeles. The three-day conference was satisfying on some unexpected levels this year. First, for the people, second for the learning, and third for the crazy schwack happening all around us.
The shooting cast a shadow as it happened in the middle of the conference just an hour away from our location, which feels different than being hundreds of miles away. Then, the fires started in Woolsey the next morning, which we could see from outside the hotel, forcing not only Neil but most of his team to evacuate their homes. He was in typical form when he hesitated to tell anyone until right at the very end so as not to jeopardize the momentum the conference had built up over the week. The show must go on and Neil is true to the cause.
Now, the good stuff: the people. MacTech this year was a finely distilled elixir of the best and brightest using Apple technologies around the globe. I was selfishly grateful to see security was the major theme. I'm still processing how astounding it was to wake up, head to breakfast, and sit there sipping coffee chatting with so many notable professionals with amazing personalities, like Sal Saghoian (talking about Mary Barra and the awesome Chevy Bolt), Naomi Pearce (sharing tales of the Well and magical musical experiences during the days of the Dead), and Thomas Reed (talking about everything else imaginable), to name just three of many.
The learning I brought home is astounding as the presentations were world-class. I gained insight about new vulnerabilities (via Patrick Wardle), NFC tools (via Dave Elliott), a detailed look at WiFi (via Dave Hamilton), and spoke to a brilliant and interested woman from the JPL at NASA (but I forgot her name!).
I was also pleased to present my talk to an incredible audience who asked great questions.
The practical highlights, though, were two: from Thomas' talk, I gained a better understanding of osquery as he moved fluidly through the friendliest technical presentation I've had the good fortune to see and hear. You can tell Thomas is a gifted, self-taught type because he delivers his knowledge from a place of heartfelt authenticity in the most unassuming way, understandable to a diverse audience. Very elegant also, the way he used a vintage video game theme that complemented his friendly delivery.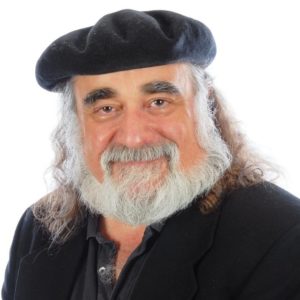 From Sal I witnessed arguably the greatest all around presentation style I've ever seen, complete with a heaping helping of tools and methods those of us in the audience can use right away in the context of MDM and automation tethered (imagine my delight at the resilience and speed!) to macOS. Talk about value – Sal is not only a genuine "Dean of Automation" from the Apple mothership itself but a bona fide Titan of spirit and generosity, all wrapped in a delivery so fresh, fun, and elegant that I'm rethinking my own presentation style in the very best way. He's an artist in so many ways and a true inspiration.
Coupled to all of this, I spent some time listening to Naomi share her experiences across so many contexts: music, technology, Silicon Valley, and some of the people, places, and moments we have in common as her incredible and meaningful stories stirred up incredible memories of my own that I thought had long faded away.
Talk about the unswerving punctuality of chance. Even lunch time was an opportunity to connect with smart people from all over: special shout out to Raul in Lima, Dan in Utah, Donald in LA, Jim Rea (thanks for the lift to LAX and the great snap of Sal while presenting), the TidBits two (Adam and Tonya), the jamf crew from MPLS, and so many others. Friday night dinner al fresco with Sal, Naomi, Thomas, Jim, Richard, Tonya, and Adam was a perfect way to bookend the week before flying back to freeeezing ORD.
My experience this year in L.A. was beyond anything I'd anticipated. Cloud-sized heaps of respect and mojo to Neil, Ed, Jan, Sean, Billy, Andrea, and the rest of the team, and certainly to all the speakers. I'm grateful for the experience. See everyone next year.