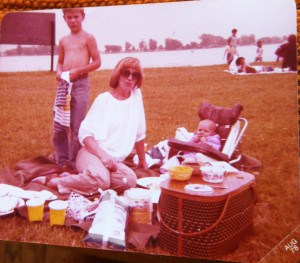 Mom was diagnosed with vascular dementia just a few short months ago. After being subjected to changes in her ability to walk and do many basic things for herself, we were fortunate to get her matched with one of the great doctors at the University of Iowa Hospitals who looked a bit deeper into what was going on. Over previous months, her diagnosis and medications changed about a dozen times in as many weeks. It was hard for her to tell if she was coming or going. Any diagnosis related to brain function is often a stab in the dark so I waited for some good changes. None came with any staying power.
I had many conversations with Dad about a reboot, about just letting her start over from scratch or some kind of baseline, as her responses continued to jump all over the place, though, none of them maintaining any stasis for any period of time greater than a couple of days before she would inevitably slide deeper into a place far removed from us, and far removed from the woman we know and love. It turned out there wouldn't be time for that.
In a period of about 20 days, after struggling to maintain a seemingly slowly declining level of motor function, Mom went from being mobile with assistance to not able to walk at all. I stood, stunned, unable to process such rapid decline, which was cruel and hard to accept.
Turns out vascular dementia is far more common than I ever would have known. It is largely unknown, regarding treatment, as it involves, at least in Mom's case, dozens, or sometimes hundreds, of micro-strokes taking place in the brain throughout the day, commonly as she sleeps. The combination of micro-strokes slowly, gradually continues to affect more and more systems and shuts them down ever so slowly. Due to the complexity of the brain, medical practitioners call it a "moving target" – something difficult, if not impossible, to diagnose, let alone treat. Yet, it goes under-diagnosed in many cases. And over-treated as other disorders in many others.
I'm grateful I was able to spend her last night at home together. Lying beside her in the night, I thanked her for her grace, her care, her love, for all of her lessons: from teaching me to be on time for things, to always express gratitude to those who make life rich, for being mindful and choosing friends wisely and sometimes not-so-wisely, and for making me the most important thing in her universe for as long as I can remember.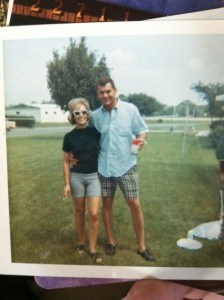 Tears were shed, no doubt, but smiles emerged and laughs squeaked out of the darkness, too, as she had some sentient moments filled with her memories and insights, including, "Give that little boy all your love, don't hold anything back" – regarding my 16-month-old boy, her only grandson. We hugged, we cried, we savored each and every moment of that night.
It was the last night she spent at home after almost 48 years.
How do we handle these life-changing events? Somehow. By lack of sleep, more-strenuous-than-usual workouts, very long walks and talks, somehow, we get through it. By remembering and listening to the stories, the beautiful, wonderful, vivid stories Dad tells about when they first met. How they got through their own struggles, starting with nothing and overcoming obstacles of all shapes and sizes. They did it together for almost half a century.
There is no way to know how much longer she will survive. She sleeps mostly now, generally unresponsive to requests to eat, drink, or take any meds. There isn't much left of her but skin and bone. Her beautiful shape has withered to a ghost of who I expect to see under the warm blankets wrapped around her as she sleeps the hours away in a place I don't recognize.
The people who are there to help her are good people. The hospice nurses check her vitals and have a good manner with Dad, who reassures us she is comfortable. For the time being, she is in the very best place she can be. I visit every chance I get as the weeks have dwindled by, in between work and family and hoping the phone doesn'tt ring. Long days and nights.
Why am I writing this, anyway? Honestly, I guess I just don't know what else to do. Grief is such a strange beast. I know I should be sleeping. I suppose I put these words here so I can see them clearly, as my feelings change so fast it is hard to make sense of them sometimes. My own moving target, perhaps. I will look back at this one day soon and being to process all that is about to change. In the meantime, I am a dresser filled with drawers of undeveloped film, rolls of the stuff tousled about with each opening and closing of each drawer, uncovering more and more photographs taken by memory's camera, of time and fleeting emotions. A family's life history in pictures, moments, memories of notions.
Even as it is a brutal process, I am grateful for such vivid reminders, as gifts of the highest caliber they make the suffering almost bearable, especially the stories Dad has shared about them both, things I never knew, memories now my own, even as they are mere representations. This is being alive and then passing on alone, together, moving with the tidal motions of life and death, choosing our narratives and building our mythologies.
So thank you, Mom and Dad. You gave me all the tools I need to do whatever it is I choose, so you did something well. You gave me life and the choice that is mine how to spend it. You've passed the torch. I'll carry it for awhile, grateful for you and for your guidance, eloquence, patience, support, and love. Words aren't enough to give back what you have given but – just so you know – I love you. Forever.
Love, Chad