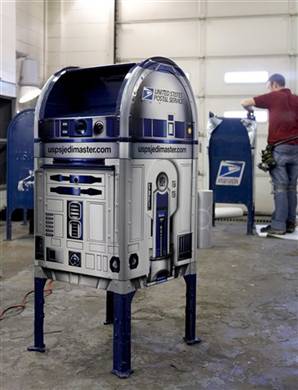 WASHINGTON – Thirty years ago, in theaters near and far, far away, a movie opened the imaginations of millions, combining the magic of mythology and special effects to launch the "Star Wars" phenomenon.
A star of these films — the brave little droid R2-D2 — is about to take a turn collecting mail as the Postal Service and Lucasfilm Ltd. commemorate the launch of the first "Star Wars" movie.
The post office is wrapping mail collection boxes in some 200 cities nationwide in a special covering to look like R2-D2.
[more]