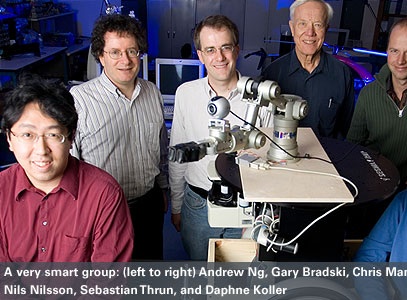 Stanford scientists plan to make a robot capable of performing everyday tasks, such as unloading the dishwasher. By programming the robot with "intelligent" software that enables it to pick up objects it has never seen before, the scientists are one step closer to creating a real life Rosie, the robot maid from The Jetsons cartoon show.
"Within a decade we hope to develop the technology that will make it useful to put a robot in every home and office," said Andrew Ng, an assistant professor of computer science who is leading the wireless Stanford Artificial Intelligence Robot (STAIR) project.
"Imagine you are having a dinner party at home and having your robot come in and tidy up your living room, finding the cups that your guests left behind your couch, picking up and putting away your trash and loading the dishwasher," Ng said.