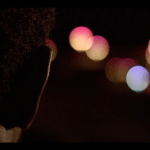 Every now and then a film moves me, lifts and tosses about my sense of the world, of knowing myself and my own culture, let alone the cultures of others and where mine fits in. Then, it sets me down gently, back in the place I was to begin with. Only then, the place looks a whole lot different. Better? Not necessarily. Worse? Not necessarily. Just – different.
Yesterday a good pal showed up and had brought me Goodbye Solo. I watched it not once but twice before falling to sleep with images of Souléymane Sy Savané, Red West and the road ahead of all of us, wherever or whatever our situation.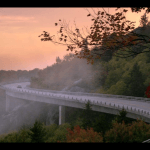 One of the most beautiful things about this film is how Ramin Bahrani chose to tell it visually. The cinema of the whole thing is masterful. The relationship between these two unlikely characters is developed elegantly without a hint of muscle-y force.
I could rant on and on about the reasons why I love it, why this is a film to be celebrated but for two reasons I will leave you in peace: 1) I do not wish to dilute it for anyone reading this who has not yet taken it in, and 2) I already did so at length to my pal who brought it to me, thanking him for the gift of spending 91 minutes of my life watching the work of a truly gifted filmmaker who should be an inspiration to generations of filmmakers to come.
Thank you, Ramin.